FursuitSupplies.com is turning 5 on August 22nd, and we're having a sale store-wide to celebrate!
Check out the upcoming deals below: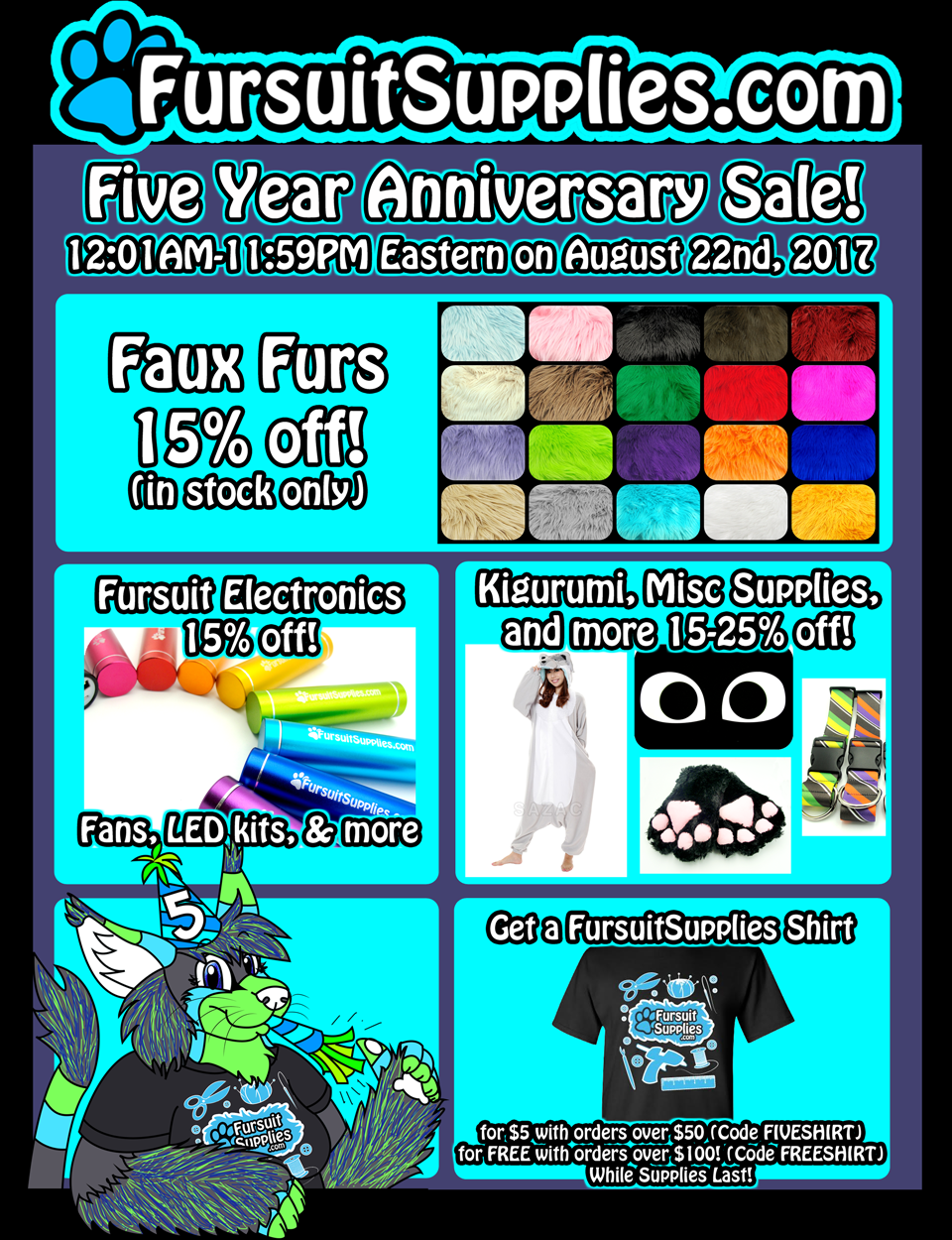 Sale will be valid from 12:01AM Eastern to 11:59PM Eastern on August 22nd, 2017. Deals valid while supplies last and subject to availability; discounts apply to in-stock items only unless otherwise noted.
Sale details:
15% off all in-stock faux fur fabrics (not applicable to preorder custom fur)
15% off all fursuit electronics, including custom fans, paw kits, O2Cool fans, batteries, LED strip, and more.
25% off all in-stock kigurumi
25% off balaclavas, premade handpaws, custom tails, collars, and more
Get a FursuitSupplies.com shirt for $5 with orders $50+ during the sale (add the shirt to your cart and use coupon code FIVESHIRT) - while supplies last
Get a FursuitSupplies.com shirt for FREE with orders over $100 during the sale (add the shirt to your cart and use coupon code FREESHIRT)- while supplies last