Hygienic Germ Avoidance Tool Door Opener and Button Pusher - 1/4" Acrylic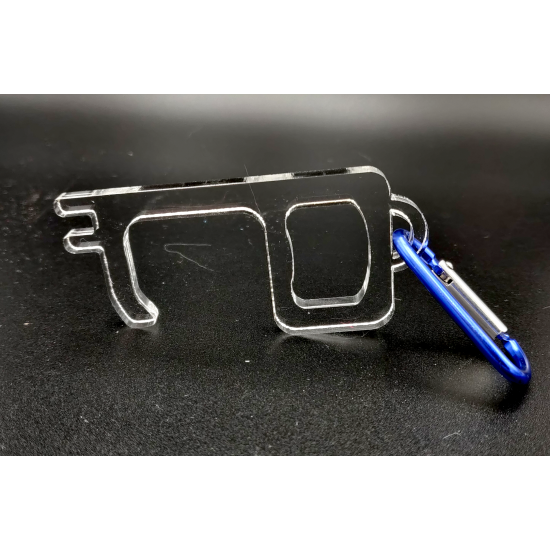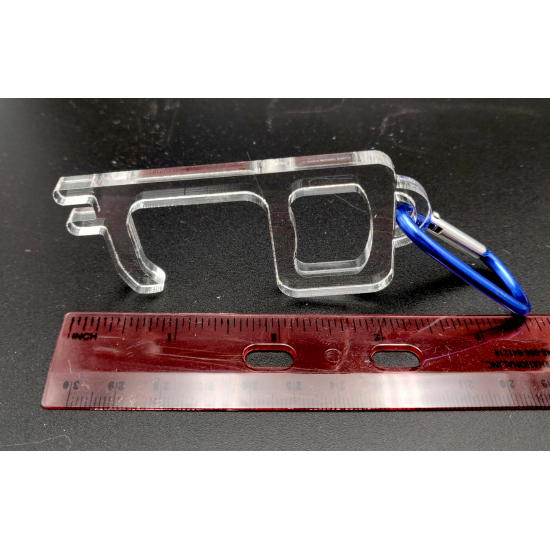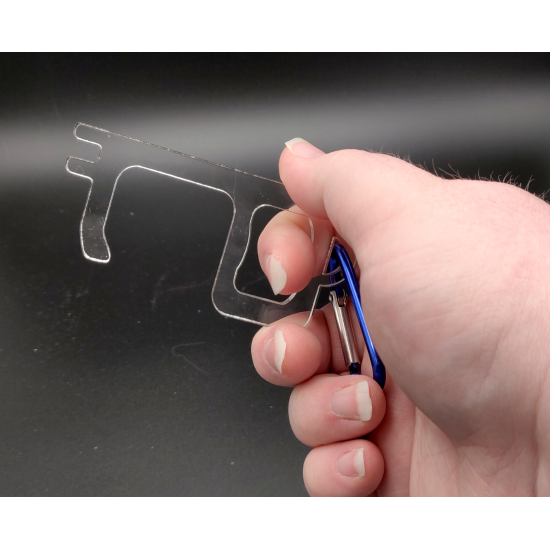 Hygienic Germ Avoidance Tool Door Opener and Button Pusher - 1/4" Acrylic
Availability:

42

Model:

HKEY
Don't want to have to touch the surfaces you come in contact with every day like frequently used doors, buttons on a pin pad, or other surfaces? This handy hygiene key is ready to help! Simply bring it with you when you go out, then use it to push those buttons or close doors behind you, or use it to pull open high-traffic building or car doors. Convenient small size makes it easy to keep in a pocket or store in your purse.
Features:
-Button Pusher (for pin pads, elevator buttons, and more. Not suitable for capacitive touch screens). Can also be used to push doors closed behind you!
-Door hook (for opening "pull" doors and handle doors). Can't open doors with round handles.
-Lock turner (for turning locks built into door handles, like bathroom doors).
-Mini carabiner clip for easy attachment to your keys, purse, backpack, or anywhere else.
Proudly made by us in the USA from sturdy 1/4" acrylic and featuring our own design, this handy tool is the perfect companion for when you need to leave the house. Includes a mini carabiner clip (the carabiners are in assorted colors) to clip on to your keys, purse, or anywhere else this item may come in handy.

Dimensions (not including carabiner): 3.25x1.6"
Finger opening: 1x0.75"
Cleaning tips: gently wash with dish soap and water. Avoid cleaners with alcohol, ammonia, or other harsh chemicals. This item is also not dishwasher safe.
**Please note that this product is not guaranteed to prevent contamination or infection from any transmissible diseases.**