Laser-Cut Electroluminescent Toony Eye Blanks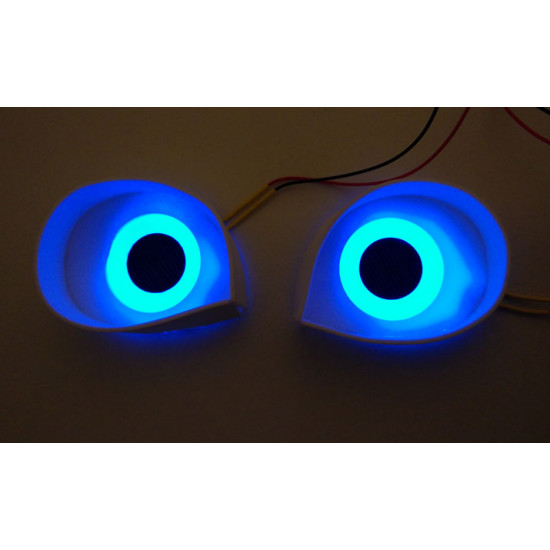 Out Of Stock
Laser-Cut Electroluminescent Toony Eye Blanks
Availability:

Out Of Stock

Model:

LSR-EL-EYES
Want to stand out at your next furry rave? Try these amazing electroluminescent laser-cut fursuit eyes! The irises glow amazingly when you turn them on, and retain their normal color in daylight or when turned off. These come fully ready to install, with black buckram to see through: Runs off of one of our USB rechargeable battery packs - order an extra for just $8.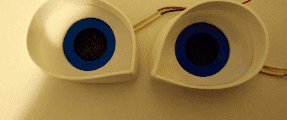 Made from sturdy 1/8" acrylic, these eyes can be made in any shape, size, or color. They are laser cut for perfectly smooth, even edges.
Please note: the eyes pictured are "follow me" style eyes. This set includes regular flat toony eyes.
Available for the time being are a few standard styles in white acrylic. Interested in custom styles, or bulk pricing? Email me at wolfeh@fursuitsupplies.com or use the site's contact form for details!
Please note: This item is made-to-order and may take 2-4 weeks to ship.