Fabric Swatches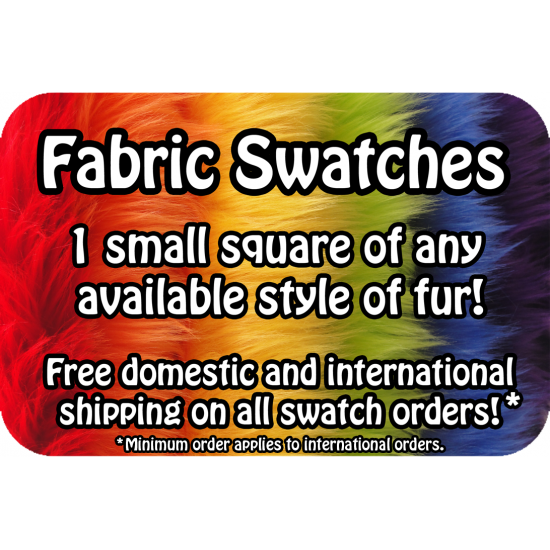 Hot
Fabric Swatches
Availability:

999999633

Model:

SWATCH
**NOTE: Minimum order quantity for only swatches for international (non-US) customers is 7. They don't have to be the same swatch, but you must order at least 7 swatches if your shipping address is outside the US and you're not ordering any other products. Due to recent USPS rate and rule changes, the cost to ship even the smallest piece of mail internationally has increased significantly to the point where an order of at least 7 swatches is required for us to break even on the shipping cost. This policy is not enforced at checkout, only because our shopping cart software does not have that capability. If you submit an order for fewer than 7 swatches with a shipping address outside the US, it will be cancelled when when we process the swatch orders. Thank you for understanding!**

**NOTE: IF YOU ORDER ONLY SWATCHES YOU WILL NOT GET A TRACKING NUMBER! Shipping for swatches is free - please note that free shipping will only apply if your order consists of ONLY swatches. Free shipping is USPS First Class Letter or Flat, which may take up to 10 days in the US and up to 3 weeks internationally (Outside the US). Tracking is only included with First Class Thick Envelopes and up. This may apply solely at our discretion on orders of 10+ swatches. If you absolutely need tracking, select a paid shipping method at checkout!

Want to check any of our fabrics to make sure that they are actually what you're looking for without buying a full yard? Here's your solution! Simply choose the fur color swatch that you'd like to order, and we'll send you an (approximately) 3"x3"* square of fabric. You may order only one of each color swatch.
*Generally swatches are 3x3", but the size does vary from 1x1" to 3x3" depending on how much of the fur we have available to send as swatches. Swatches are intended for color and texture comparison purposes only and are not guaranteed to be a specific size. Please note, multiple swatches of the same color will be sent as separate samples. These are intended as fabric samples only and for most use cases will not be large enough to be a "usable" piece of fur.