Sculpey III Polymer Clay - 2oz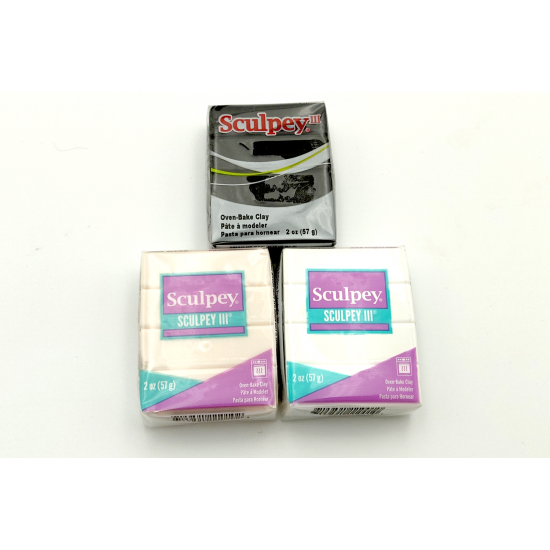 Sculpey III Polymer Clay - 2oz
Availability:

3

Model:

SCULPEY
Sculpey Polymer Clay is a great choice for a variety of fursuit parts like claws, noses, and teeth! Since it is an oven-bake polymer clay, you don't have to worry about it drying out and hardening just from being left out; plus, it's quite durable once baked.
Simply mold into your desired shape, follow the baking instructions on the package, and just like that, you'll have your finished part ready to go! Once cooled, it can be sanded, drilled, carved, glued, inked, and painted with water based acrylics (you'll need to seal the paint after painting if you choose to do this).
Currently available in black, white, and translucent; more colors may be added soon.