Custom Laser Cut/Engraved Fursuit Dog Tag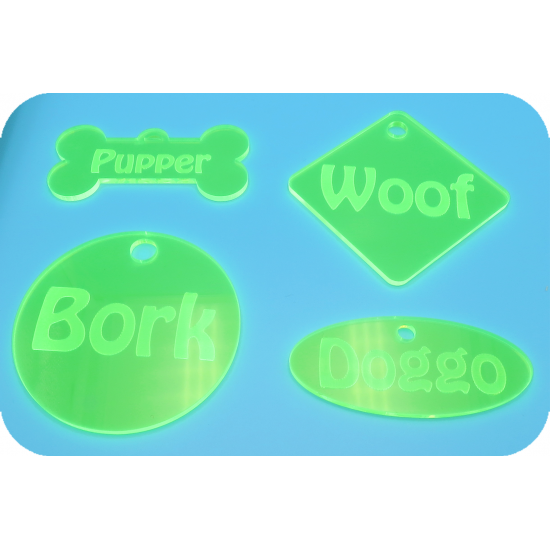 Custom Laser Cut/Engraved Fursuit Dog Tag
Availability:

276

Model:

LASERTAG
Smallest size (default) is best for use as a badge/out of suit, but if you only need a small tag, would work great for a fursuit.
Ever wanted a tag for your fursuit, but the ones you can get at the pet store just aren't big enough? With our new equipment, a laser cutter, we can help you out!
Tags can be printed in any shape, any size, with any text, and with a single color. Current color selection is limited, but will grow in the future. Tags are made of sturdy acrylic plastic - should be mostly unbreakable.
Note: engraved areas will have some striations in the surface due to the nature of the process. These aren't noticeable from a distance and actually add some neat texture.
This item is made to order and may require additional processing time. Please allow up to 1 week for this item to ship.
Other Specifications
Country of Origin
USA (Handmade by us)