CUSTOM PRIDE Fursuit Sized Collar (20+ flags available!)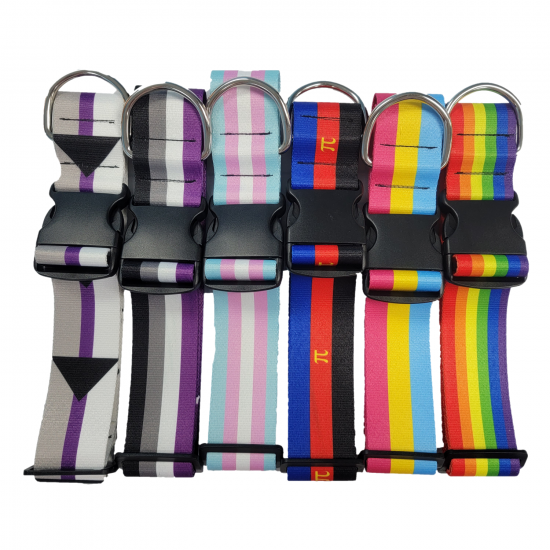 CUSTOM PRIDE Fursuit Sized Collar (20+ flags available!)
Availability:

18

Model:

XLCOLLAR-PRIDE

Wolfeh Works
This is an absolutely ENORMOUS collar which is perfect for use with a fursuit - it can fit 20-28" fursuit necks, and is a whopping 2" wide. It is equipped with a large D-ring for attaching badges or tags to as well.
These are printed in-house, and can be printed with 1-3 different pride flags per collar (in a repeating alternating pattern if you select more than one). Printed on both sides using sublimation printing, which won't bleed or rub off on your fursuit.
Don't see your flag? We can probably add it for you - just send us an email and we will see what we can do!
Please note: This item is made to order and thus has a turnaround time of around 2 weeks. Please allow up to 2 weeks to ship. Thank you!
**Warning: This collar has NOT been tested for use with actual animals, and is not guaranteed or intended for use with dogs or other animals. This item is intended for costume use only.**
Other Specifications
Country of Origin
USA (Handmade by us)