Premade Laser Engraved Fursuit Collar Tag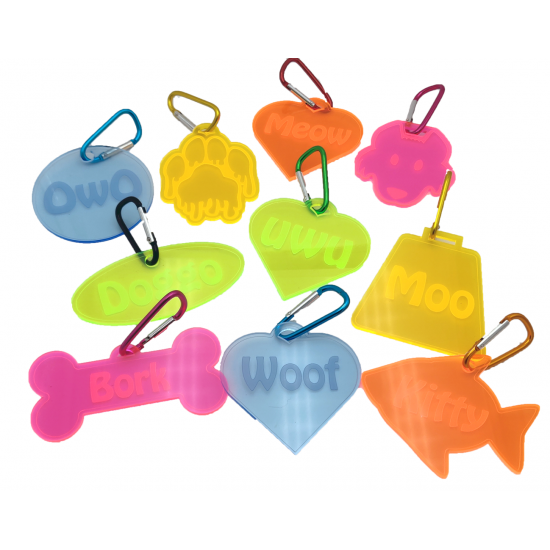 Premade Laser Engraved Fursuit Collar Tag
Availability:

59

Model:

LASERTAG-P
Looking for a cute, ready-made fursuit accessory? Choose from our stock selection of premade laser cut tags to add some flair to your fursuit collar or anywhere else you can clip a keychain to. Includes a small carabiner for attaching to anything you'd like.

Current Designs:
OwO (3" circle)
Goo Paw (3" die cut)
Meow (3" heart)
Wolf Head (3" die cut)
Doggo (4" oval)
uwu (3" heart)
Moo (3" cow bell)
Bork (4" bone)
Puppy (4" bone)
Woof (3" heart)
Kitty (3" fish)
Tags are made of sturdy 1/8" acrylic plastic - should be mostly unbreakable. Available in fluorescent transparent acrylic.

Note: engraved areas will have some striations in the surface due to the nature of the process. These aren't noticeable from a distance and actually add some neat texture.
Other Specifications
Country of Origin
USA (Handmade by us)