USB Powered RGB LED Strip - 1 Meter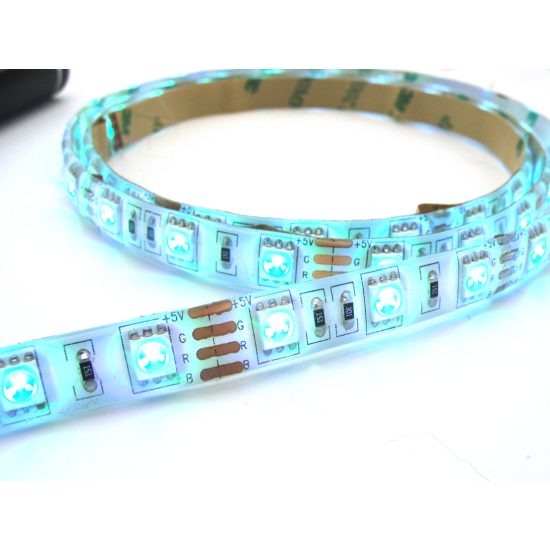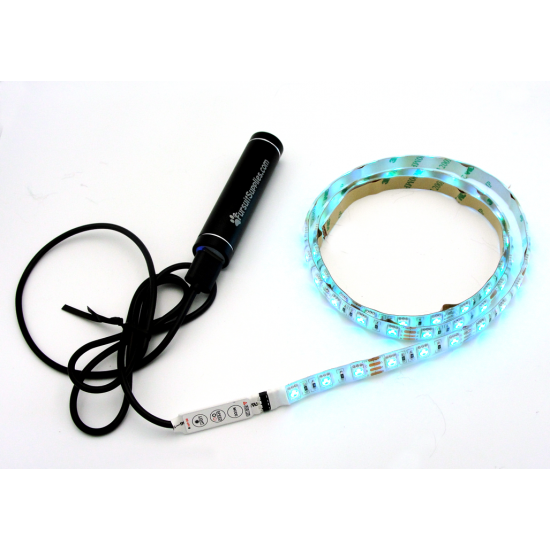 Out Of Stock


USB Powered RGB LED Strip - 1 Meter
Availability:

Out Of Stock

Model:

RGB-STRIP

FurryCircuits.com
Want your suit to glow? This is the best way to make that happen!
These LED strips come in 50 cm and 1 meter lengths - they can be joined together with some simple soldering or an LED strip connector if you need them to be longer. The strips themselves are IP65 waterproof (though we don't recommend submerging them if you can avoid it - the battery and controller are not waterproof) and are coated in silicone for maximum durability.
The RGB strip can be set to any color using the included mini-controller, and has a number of flashing modes, including:
-Color cycling (speed can be set)
-Multi-color flashing (speed can be set)
-Solid color flashing (speed can be set)
-Solid color pulsing (speed can be set)
-Solid color on (brightness can be set)
Package contents:
1x 1 meter RGB LED strip (also includes a 1 meter USB cable attached to the end of the RGB strip)
1x 2600 mAh USB Battery
1x Micro USB Cable (for charging the battery - USB power brick not included).
The included 2600mAh battery will power the strip for 3-6 hours, depending on the selected mode. Solid on modes will consume more battery. These batteries are also compatible with most smartphones (may not work with OnePlus products), as well as all of our other USB-powered electronics. You can also use any USB battery you have to power these strips.
Worried that you'll need extra battery life? We offer the option to add an extra battery pack at a 20% discount versus buying separately!
Other Specifications
Country of Origin
China