O2Cool Rechargeable Deluxe Necklace Fan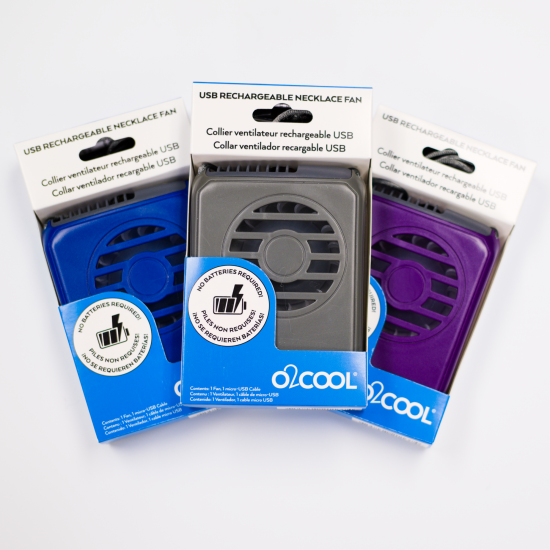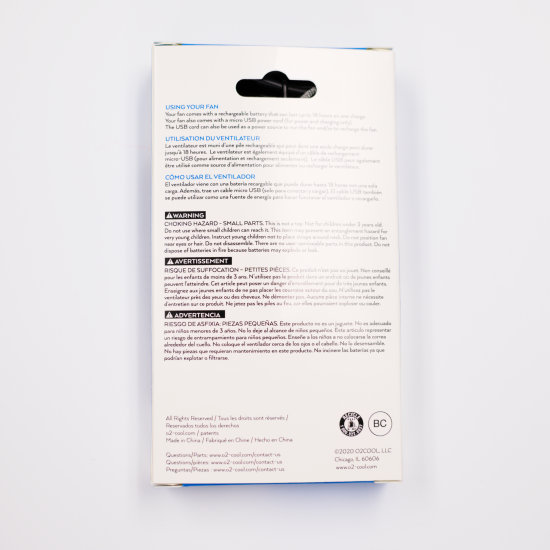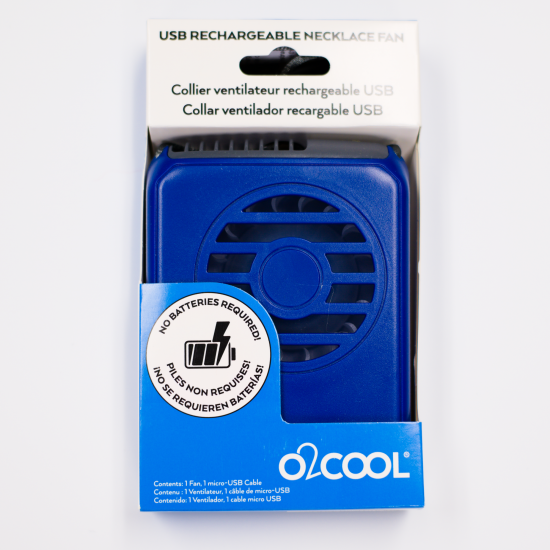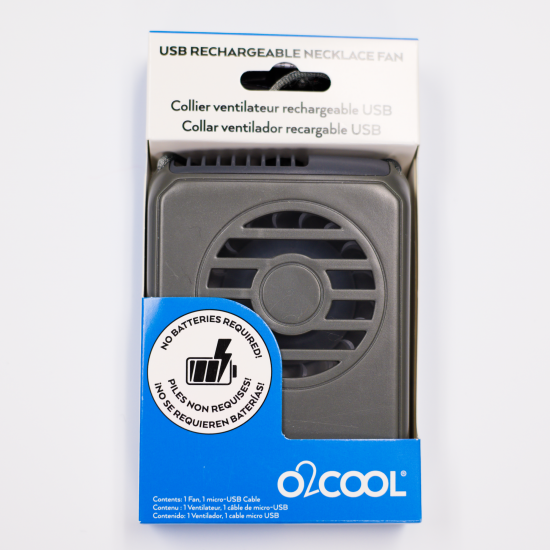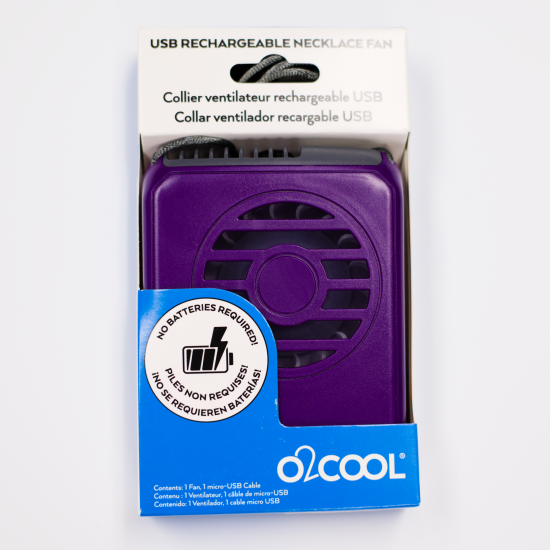 O2Cool Rechargeable Deluxe Necklace Fan
Only Ships to:

Domestic

Availability:

49

Model:

O2COOL-R

O2Cool
Love our O2Cool Necklace Fan, but tired of constantly going through AA batteries? New from O2Cool is an enhanced rechargeable version of the deluxe necklace fan. The O2Cool Deluxe Neckalce Fan is great for getting some extra cooling while suiting, either in addition to a head fan or instead of a head fan if a head fan doesn't work for your application. These are hands-free and are worn around the neck so that they won't get in your way while suiting.
What's different about this version versus the standard AA-powered version?
-Included lithium ion battery powers the fan for up to 18 hours on a charge
-Three adjustable speed settings - low speed will get you the most battery life
Available in blue, purple, and grey. USB cable included for charging.
Other Specifications
Country of Origin
China