Surebonder All-Purpose Stik Mini Hot Glue Sticks - Package of 50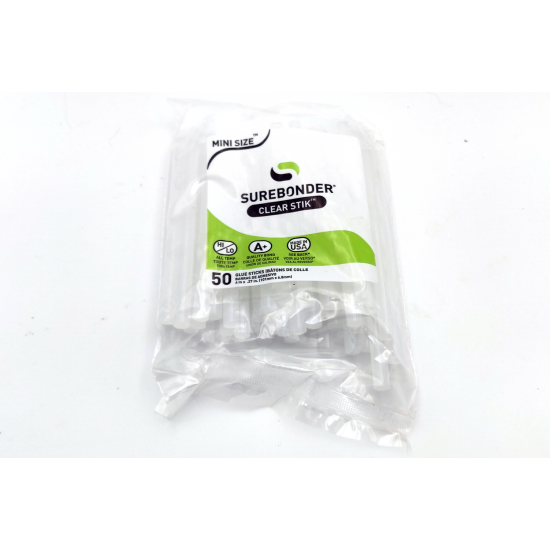 Out Of Stock
Surebonder All-Purpose Stik Mini Hot Glue Sticks - Package of 50
Availability:

Out Of Stock

Model:

HGS-MINI

UPC:

018239337521
If you're working on a fursuit, you'll almost certainly need to use hot glue at some point! If you're running low on hot glue or are buying your first hot glue gun, these all-purpose glue sticks will be perfect for you!
These can be used in either high or low temp glue guns. Glue sticks measure 4x0.28".
Please note: These glue sticks will only work with MINI SIZED glue guns (glue guns that need 5/16" glue sticks). Check out our other listings for full sized (.44") glue sticks.