Surebonder High Temp Best Stik Full-Size Hot Glue Sticks - Package of 12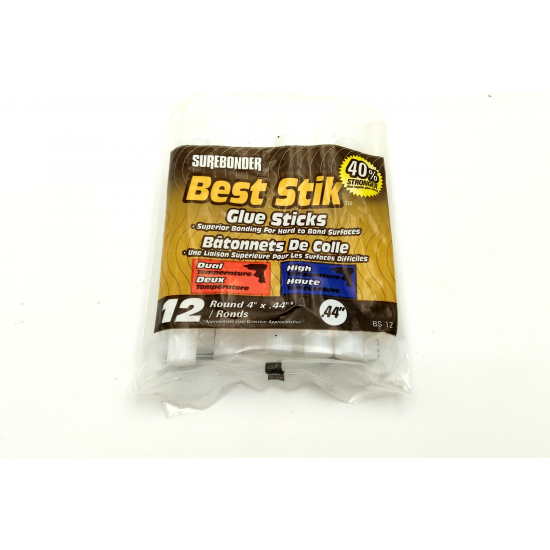 Surebonder High Temp Best Stik Full-Size Hot Glue Sticks - Package of 12
Availability:

19

Model:

HGS-BEST

UPC:

018239320639
If you're working on a fursuit, you'll almost certainly need to use hot glue at some point! If you're running low on hot glue or are buying your first hot glue gun, these high temp glue sticks will be perfect for you!
Surebonder's Best Stik gluesticks have a superior bond when compared to your average hot glue stick. These are high temp only, so they need to be used in a high-temp glue gun.
Glue sticks measure 4x0.44".
Please note: These glue sticks will only work with FULL SIZED glue guns (glue guns that need 0.44" glue sticks). Check out our other listings for mini sized (5/16") glue sticks.